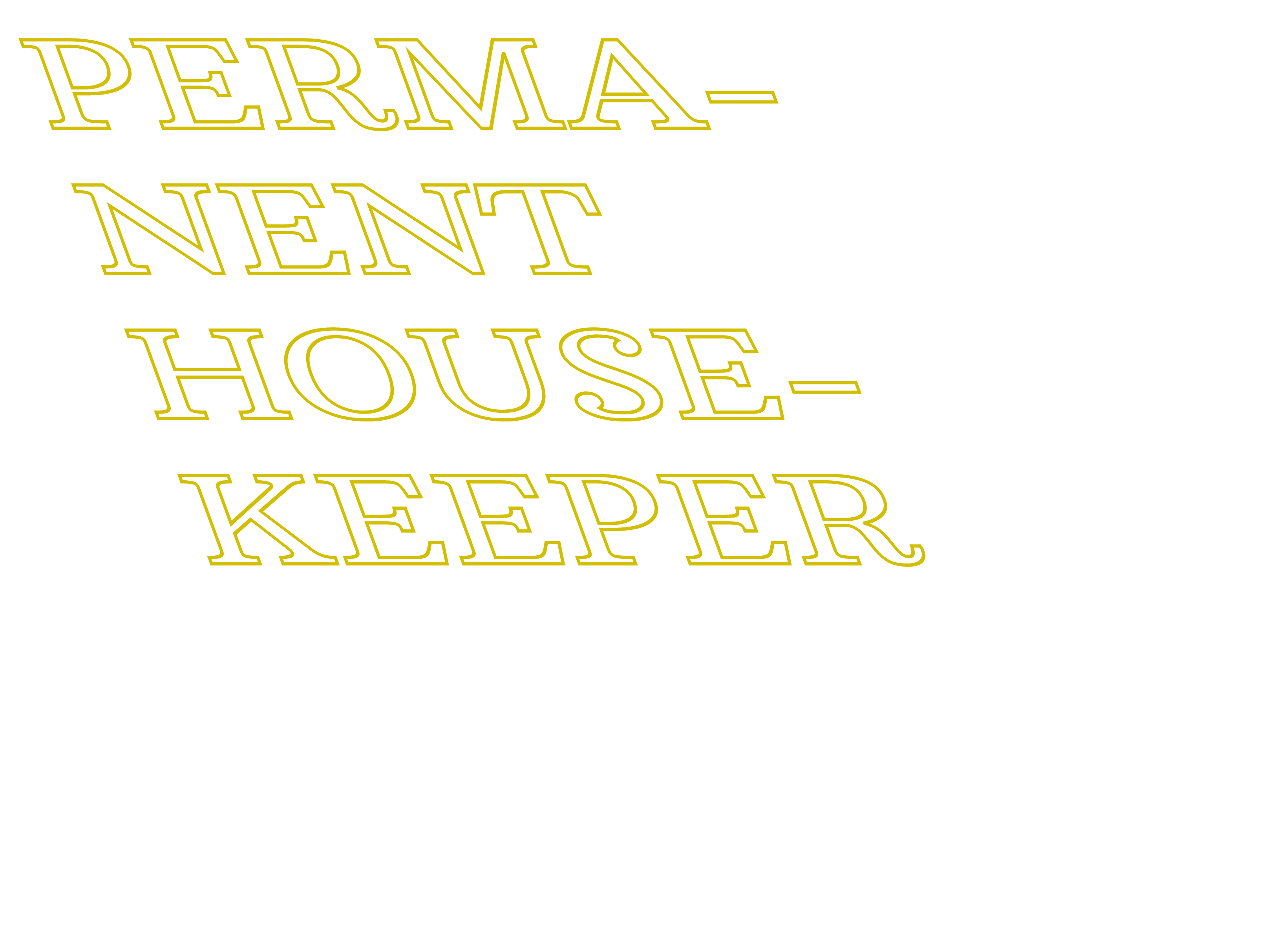 the domestic pulls at every turn
dishes next to the sink       stippled with remnants of food
                        on the drying rack     water pooled in hidden crevices
in between the sheets         crumbs press into my skin
        socks are tucked in strange corners
clothes         damp     crumpled       faint citrus or floral scent
              soaked in the body's excrements         folding into one another
in the fridge     something is growing an exuberant mould
              something that is meant to be crisp is softening into abandonment
the porcelain collects a greying film of lotion and skin
fragments     constantly breaking away from everything       pile on the floor
            a hair     a feather         then a homogenous mass of grey


these slow accumulations of waste
are a message only I can read
Omoka, Tongareva, 1921
Aitutaki, 1921
Takuvaine, Tongareva, 1923
'Get a sleeping dictionary, my boy.'
Picture if you can any normal young chap like Jock, full of life and vitality, just back from nearly five years of living hell...shut up on an island, with no other white man of his age...thrown absolutely on his resources, with no one of his own kind to visit or play cards with, and with no pictures or dances to go to.
'I don't know how you do it old chap. This island is full of fine looking girls many of them with skins little darker than our own.'
Long hours, hard work, and poorly cooked food soon began to tell on him...In his despair Jock was forced to look around for a girl to run his house and keep his clothes clean.
He chose the elder of a couple of half-wild sisters, daughters of one of the best divers. Teu was quick and neat, and soon learned how to cook well.
Under this arrangement, Jock was better fed and cared for, and was able to give his whole attention to his trading.


Picture if you can, a two roomed bungalow, a shower and a bath house with concrete floor. A plush couch with four matching chairs, a chest with glass, cane lounge deck chairs, tables, a three burner oil cooker with an oven. Teu cooking fish, taro and kumara, cracking open tinned food from the store, baking bread. Washing Jock's clothes, hanging them out to dry, ironing out their creases. Soon her belly is round.
Some time later she presented him with a fine son, and being a decent man he married her for the sake of the child.
So the story goes, Teu followed him from Tongareva to Aitutaki, boarding the ship without his knowing, becoming his permanent housekeeper. They had four children, the third was my grandfather.


Teu and Jock moved to a sprawling house back in Tongareva, surrounded by aunts, cousins and teenaged nannies. After Teu's death, my grandfather caught Jock making love to one of the nannies, a girl of no more than 15 or 16. Jock would entertain his drinking mates in a closed off part of the verandah: Sidney Hopkins, who their daughter called The Spider Man, had the habit...of taking her on his knees and holding her there. They held dances. One time after a good old booze up, Jock drove into a stone post at the entrance to their house. Teu chased Jock around the house with a pair of dress-making scissors: "I'll kill you, Kampela."
Teu and Jock had their differences, but they were never serious enough to cause more than a passing tropical thunderstorm. Had Jock been seeing another woman in Aitutaki? I would be surprised if he hadn't been. He was still youngish and vigorous, a tough war veteran — and Teu was often away…
Campbell, Alistair. Island to Island. Christchurch: Whitcoulls Publishers: 1984. Direct quotes in italics.
Aotearoa
Pre-colonisation in Aotearoa, women were considered to be whare tangata (the house of humanity) not housewives. The principles of female/male balance in Te Ao Māori go back as far as Papatūānuku and Ranginui, their sexual and spiritual union creating the foundations of the earth. This was a collective society where the boundaries between public and private were loose, if nonexistent. The home was part of the wider kainga and women were an essential part of the community as leaders in military, spiritual and political spheres and as 'child bearers, lovers, means of procreation and ensuring tribal continuity but never the individual "mother of children" as defined today.' Women's sexual and reproductive power was respected and valued, bringing individual life into the world and, in the wider cosmogony, all life. It is the birth canal that connects Te Pō (nothingness and darkness) to Te Ao Mārama (the world of light), after death one follows this passage back to the darkness.
Women's powerful connection with life and death did not restrict them. Care for children was the responsibility of grandparents, aunts and both male and female elders, not only the biological parents. With support from the wider whānau, women were not bound to the domestic sphere and reproductive labour but could participate fully in all aspects of their community. Distinctions between the roles of men and women were less fixed than those of the colonisers. Men and women wore similar garments and work was not generally divided according to gender. Roles that were primarily performed by women held enormous power, such as the conducting of whakanoa rituals which lifted the restrictions of tapu. Women were under the protection of their whānau, not the property of their husbands, and violence against women was punishable with ostracisation or death.
After colonisation, the family replaced the whānau. The word 'family' has its roots in Roman slave society where it referred to a man's wife, children and slaves, over whom his control extended to being able to end their lives. Similarly, under English common law: 'the husband/father was head of household and thus in control; women and children were chattels to be used and abused by the paterfamilias as he chose.'
The destruction of the whānau was multifaceted. The colonisers' notion of individual title to land was inherently at odds with collectivism. Their taking of Māori land through means such as the Native Land Court meant that as the Māori population began to recover from introduced disease, they no longer had enough land to sustain themselves. The whānau was forced to adapt to the pākeha model, splitting into nuclear families and moving to urban centres for work. Customary marriages were no longer fully recognised and Māori were compelled to go through marriage ceremonies sanctioned by pākeha law.
Alongside these changes came the ideological shifts imposed by the patriarchal Christian worldview of the colonisers. Woman was no longer the house of humanity: in the words of ethnographer Elsdon Best, 'the "house" of misfortune, of ominous inferiority, is represented by this world, by the earth, by the female sex, and by the female organ of generation, which holds death, powers of destruction and pollution.' Women's sexual and reproductive powers were redefined as dirty and sinful. Church schools taught girls how to cook, wash laundry, iron and mend clothes: how to be good Christian wives. Divides formed between the public and private, the kind of work that took place in each realm and the men and women who were contained in these now distinct worlds. Separated from their whānau and isolated in their homes, Māori women were now financially dependent on their husbands, though they often had to perform productive labour as well if their husband's wage could not support the family.
With women's life-bringing powers devalued, their leadership roles now predominantly filled by men, the equal partnership represented by Papatūānuku and Ranginui had been broken by the colonisers.
Mikaere, Ani. Colonising Myths — Māori Realities: He Rukuruku Whakaaro. Wellington: Huia Publishers: 2011. Direct quotes in italics.
Rose Pere quoted in Colonising Myths — Māori Realities: He Rukuruku Whakaaro.
Jocelynne Scutt quoted in Colonising Myths — Māori Realities: He Rukuruku Whakaaro.
Elsdon Best quoted in Colonising Myths — Māori Realities: He Rukuruku Whakaaro
.
We had old ragged huts made out of poles and some of the cracks chinked up with mud and moss and some of them wasn't. We didn't have no good beds, just scaffolds nailed up to the wall out of poles and the old ragged bedding throwed on them. That sure was hard sleeping, but even that felt good to our weary bones after them long hard days' work in the field. I 'tended to the children when I was a little gal and tried to clean the house just like Old Miss tells me to. Then as soon as I was ten years old, Old Master, he say, 'Git this here nigger to that cotton patch.'
The Deep South
In the nineteenth century, while white women were performing reproductive labour in the home, permanent housekeepers for their husbands and children, black slave women in North America's Deep South were permanent agricultural workers, carrying out productive labour for their masters in the fields. The exalted paradigm of femininity: the nurturing mother and dedicated housewife, could not extend to these women. The same measure of value applied to all genders: strength and productivity under the threat of the whip. Slave women were valued for their fertility but as 'breeders' rather than 'mothers'. They performed the same work as male slaves: intensely physical and ruthlessly efficient agricultural labour. The role of financially providing for their families was not available to men; the labour of all slaves served the economic gains of their masters. The slaveholders held the authority on the cotton plantation and under their brutal dominance, there was no space for gender hierarchy amongst the slaves. Equally productive and equally oppressed, men and women were differentiated by the sexual abuse that was inflicted on women alone and the fact that women 'cost less to capitalize and to maintain than prime males.'
The domestic space was the only place where slaves could truly experience themselves as human beings, where their labour could not be directly appropriated by their masters. Here, the rules dominating the relations of white Americans did not apply. Family structures and relationships were more fluid: premarital sex was accepted, as was divorce, families were were formed with children from previous relationships, adoptive kin and relatives outside of the nuclear family configuration. These groupings were frequently disrupted by the sale of slaves, perhaps contributing to the flexibility of the arrangements. In the home, both men and women performed reproductive labour: often women would cook and sew, while men grew yams and corn or hunted rabbits and opossums. These tasks were valued equally and were not rigidly restricted to either gender.
Amidst the horrific exploitation that extended to all genders and dominated their daily lives, slaves maintained the single space where their labour was meaningful as a place of equality.
Jenny Proctor quoted in Women, Race & Class.
Davis, Angela. Women, Race & Class. London: The Women's Press: 1982.
Direct quotes in italics.
Starobin quoted in Women, Race & Class.
In the capitalist mode of production, the economic aim is the production of the commodity, predominantly in the form of exchange-value, as opposed to use-value, which can be understood as material utility, based within the physical properties of a thing as it is used or consumed. Previously, reproduction of the individual and the production of use-values were intertwined: individuals produced use-values and reproduced themselves as use-value, they had the same relationship to both processes. Under capitalism, the individual is stripped of value, excepting the commodity contained within themselves, their labour power, which they must sell in exchange for the means of subsistence. In precapitalist modes of production, including slavery, relations between men and women exchanged living work for living work, a relationship based on cooperation and mutual consumption of their product. Capitalism replaced this with a formal relation of production whereby the male worker exchanges part of his wage for a woman's labour power as capacity for reproduction: he provides her with the means to survive and she performs housework for him.
With capitalism comes the separation of production and reproduction. Production of commodities appears as the creation of value; reproduction of individuals, who no longer have value in themselves, is seen as the creation of non-value. Production is waged labour that takes place in "the factory"; reproduction appears as unwaged labour that takes place in "the home" or "the social factory". The production of commodities is the essential goal of capitalism and is regulated by its laws; reproduction is seen as existing outside of capitalism as a natural force of social labour. Though individuals are seen as non-value, their labour power or their capacity for production is a commodity that has exchange-value; it is the most important commodity for capital because it creates value. Therefore, in reality, the reproduction of individuals creates value in that it reproduces their labour power. The exchange between the waged worker and capital is not a direct exchange, it is an indirect exchange between the individual's labour power and capital; this is because the individual is seen as not having value outside of their capacity for production. Reproductive labour can only create exchange-value because individuals can only relate to capital in their capacity for production. They cannot formally sell their labour power as a product of reproduction as this would present themselves as use-value. This conflict between the non-value of individuals and the exchange-value of their labour power means that reproductive labour can be seen as creating non-value and therefore as a 'natural' process that cannot relate to capital, labour power can be reproduced and appropriated by capital and the individual can have no value beyond their productive capacity.
Labour power has two functions: it can produce commodities or it can reproduce individuals and produce new individuals as labour power. Though both men and women are able to sell their capacity for production, there is a sexual division between these functions: female workers are encouraged to perform reproductive labour and male workers to perform productive labour. The male worker, in having ownership of his labour power in its productive capacity, is often not obliged to perform reproductive labour. The female worker has the option of selling her reproductive labour for part of a male worker's wage or selling her productive labour for her own wage. She is often required to sell her reproductive labour first and use her labour power in its capacity for production second, if the male wage is not sufficient. Female labour power is managed by capital so that her primary role can be reproducing the male worker: women still often earn lower wages than men and have a lower labour force participation rate. Although the gender pay gap has lessened since the end of the 20th century, even if she can financially support herself on her own wage, in entering an emotional exchange with a man, she is often expected to perform housework for him. In this way, woman's primary relation is often with a part of the male worker's wage that provides her with the means of subsistence: she is indirectly waged for her labour power in its capacity for reproduction. When capital buys the male worker's labour power, it also appropriates the female worker's labour power that has reproduced his: one wage is exchanged for the labour of both.
As slaves, men and women were both commodities and the property of their master, their only relation of production was with him. The relation between them could not be a relation of production: everything they produced was owned by their master, including their children: the products of their reproductive labour. With each other they exchanged living labour for living labour, both unable to own anything with exchange-value (including their labour power) and both reproducing themselves.
Capitalism is the first mode of production to instate a different relation of production with men and women, rendering them unequal. The principal relation of production is between the male worker and capital, female house workers enter this relation indirectly with the male worker as the intermediary. Functioning ostensibly outside of the laws of capitalism, woman's non-direct exchange with capital is governed by different rules. Whereas in the sphere of production, one sells one's labour power to perform a specific skill for a limited amount of time; in the sphere of reproduction there is no limit to the number of hours a person may work or to the variety of work that is carried out. When a woman sells her reproductive labour, she sells it indefinitely. The variable capital she receives in return, cannot be enjoyed by her in the same way as if she earnt it through productive labour: the rightful owner of the wage is seen as the person who worked for it directly. There is no separation between her own reproduction and consumption of product and the reproductive work she carries out for others.
Many relationships are not between men and women but between individuals of the same gender or any number of combinations of genders. In contemporary heterosexual relationships, reproductive labour is perhaps shared more equally than in the first stages of capitalism. However, in these cases the value created by reproductive labour is still appropriated by capital. The capitalist organisation of relationships encourages heterosexuality: though it is beginning to break down, the core relationship remains between the male worker and the female house worker.
Reproductive labour is masked as a 'natural' process that exists outside of capitalism, when in reality it allows the capitalist mode of production to function and creates its most prized commodity: labour power. The expectation that women will perform this labour in exchange for mere survival while the value they create is appropriated by capital is deeply exploitative and ensures that men and women are inherently unequal under capitalism.
Fortunati, Leopoldina. The Arcane of Reproduction: Housework, Prostitution, Labor and Capital. New York: Autonomedia: 1995.
Direct quotes in italics.